The design of beams for specific applications is usually governed by detailed specifications and codes involving design requirements and procedures specific to each country.
In ShapeDesigner, you can verify your design by introducing your custom code equations. ShapeDesigner accept the mathematical input formulas to verify the design of your structure by applying the specified equations in an collection of criteria. Each criterion contains a mathematical equation that respects one criterion of the code design. With this approach, ShapeDesigner is a self-update design criteria code. If the country specification code changes, you can do it with the same ShapeDesigner version without updating or purchasing a new version. In the Results mode window select the Design tab and then click on the Design verification button from the View toolbox, and the Design verification dialog appears. Design verification is used also in beams analysis, to compute beams and members stresses and strains and more.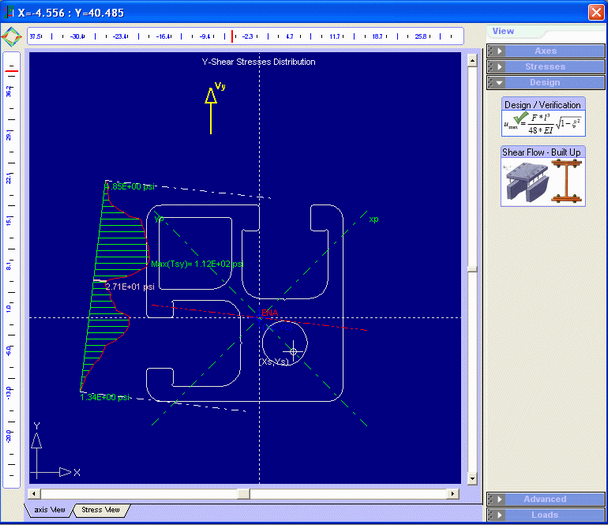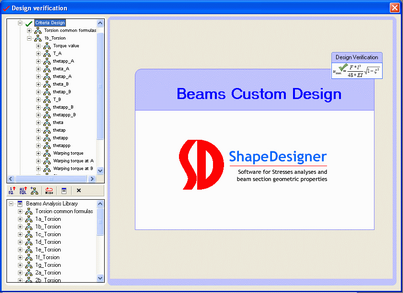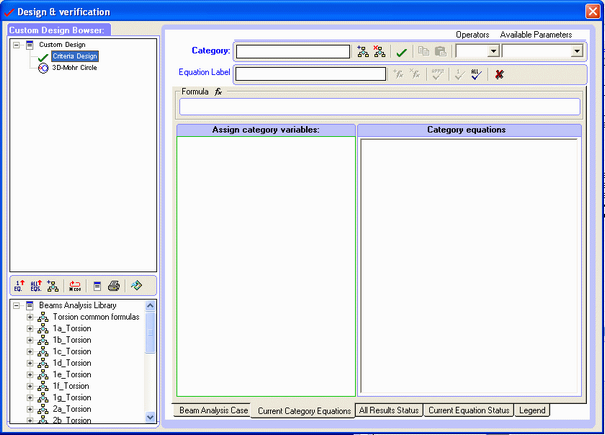 2 . When you add a new category, give it a name and you press add equation (criterion), press Apply button to update changes.
3. Add the number you want of equations you need by applying the same procedure as in 2 .
4 If you want to add new categories go to 1.
| | |
| --- | --- |
| 1. | Select a category from Project categories browser and press the check category button to solve and get results. |